17th April 2008 , PETALING JAYA - It was my 21st birthday, and i celebrated it together with all my friends. it was a wonderful night. Filled with funs and horrors (for me). Yet, it was one of the most memorable things. I wont forget how i was 'aluba' thrice in a day. For those who dont know what is 'aluba', it kinda like a ritual, ceremony that celebrate one's 21st birthday by i) carry one and bang a thing (poles) to his groin, ii) stripping him to either FULL NAKED or with UNDERWEAR ONLY. And i had two of that. So many of my friends came, those are Wenhan and Jenny, Lai Yoek, Serene, Lay Theng, Kelly, Shoi Kuan, Mingnyet, Kok How, Siong Huat, Henry (my housemate and my brother) and Pei Lee, Steven, and last but not forgotten, all my housemates. :) I dont know how to express myself. I was damn happy.
Let the pictures tell the story....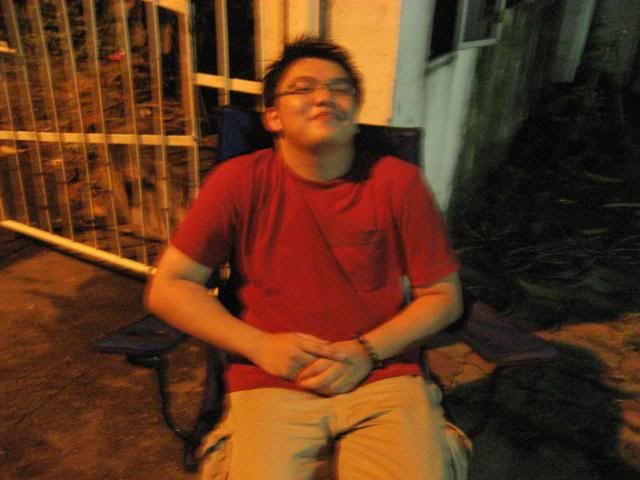 me on director-alike-chair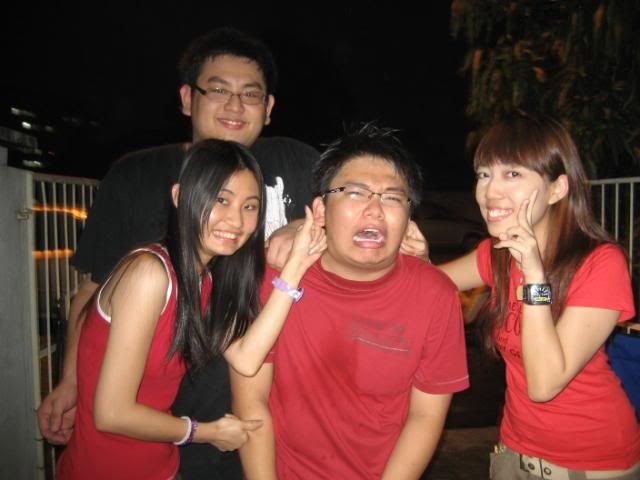 got bullied by wenhan, jenny and kelly
all reds. left is jenny and right is kelly. :)
My birthday cake, Marble Cheese Cake, it says ' Happy Aluba 21st Birthday'.
Got one incident that i kena bullied when i was eating the cheese cake.
The first slice of cake i took was filled with wasabi. and it was nothing, thank to cheese neutralized the wasabi! but my friend said i ACTION, so they brought out all the wasabi and stuffed in my mouth. this time i cant say anything other than coughing and crying, thank to wasabi, and thank to Serene who fed the entire wasabi to my mouth. T_T
AV3 and AV4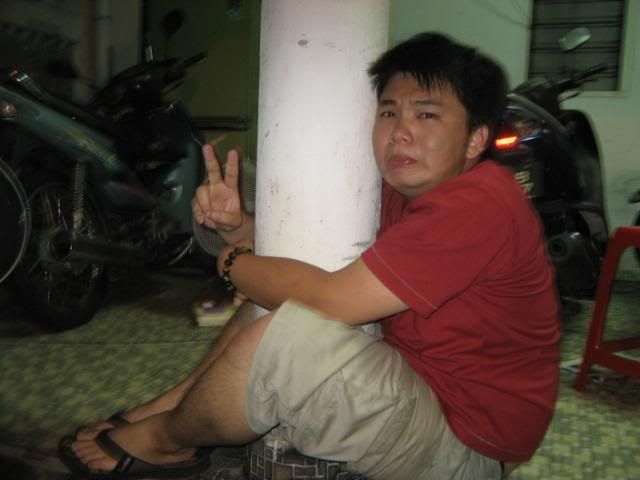 After got 'aluba'-ed. huge pole there. T_T
There got several videos about me got 'aluba'. i was thinking whether i should upload a clip of those videos captured.
back to the post, so after dat pole aluba, i was carried by all male friends to a room and stripped me til my underwear left. All my friends left a signature on my 'firm' buttock. i was screaming for help but to know avails, all of them were against me and having fun signing on my butt.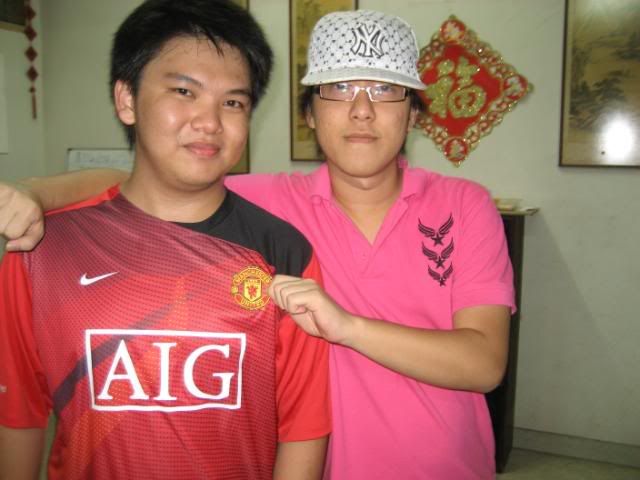 my present, Man Utd jersey. ROX!! GO MAN UTD! steven is the one with cap.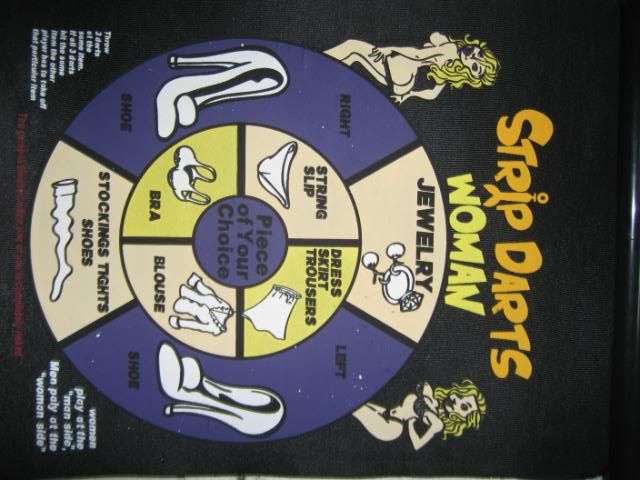 another present. notty~ who wanna play with me? female only. Kidding!
my group, my friends.
from left - shoikuan, laytheng,me, serene, laiyoek
my group, my friend II
Henry and PeiLee. THANK FOR THE PARTY!!!
I never had so much fun in a night. i must thank all of you attended and made this party for me! THANK! 谢谢!我爱你们!

and please no more aluba.
and i might not consider to upload the videos coz it is 18SX.