When the clock struck 11am and final over, everyone was rushing to the car and go home and get ready for the night to come. what else? BBQ Party la. held at siong huat's house. attendees are from AV3 and AV4, one heck of big family.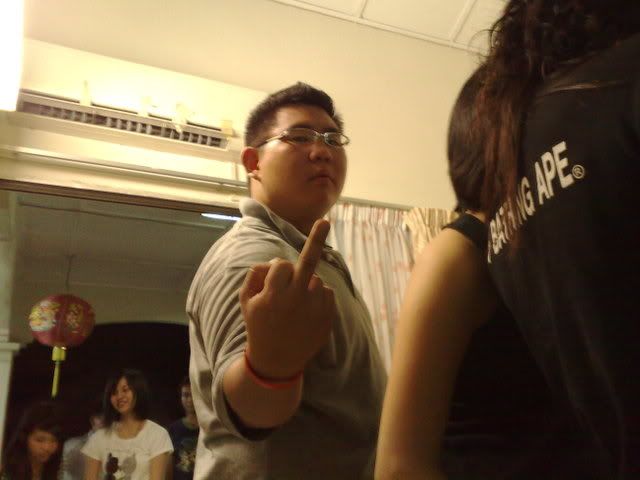 host's finger
Well, as for me, i went to shopping for ingredients for the food and drink for night. i went to hypermarket with Shwu Zhen and her bf, Sam, Lai Yoek. we 4 rushing against the time to complete the shopping. and after we done shopping, we head back to Lai Yoek' hse to prepare and cook the food and drink. Took us alot of time, i guessed close to 3 hours to complete everything.
5-6pm, call from siong huat saying they all arrived at his house and waiting for us to go over and prepare the BBQ. it was a great night. most of AV3 attended the event. unbelievable! so happy with my classmates.
we took a whole gang pictures.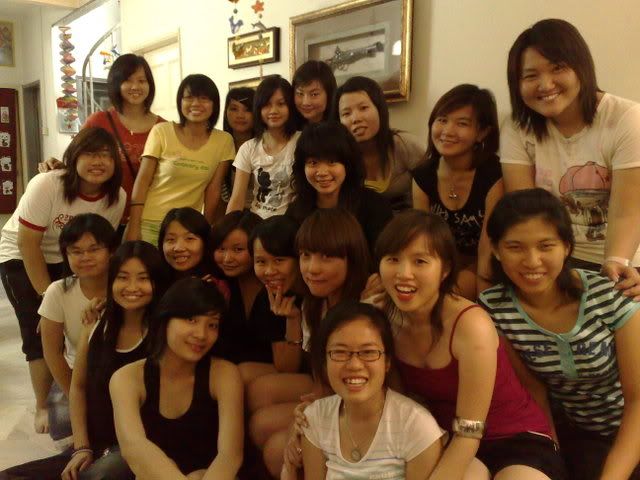 Ladies ONLY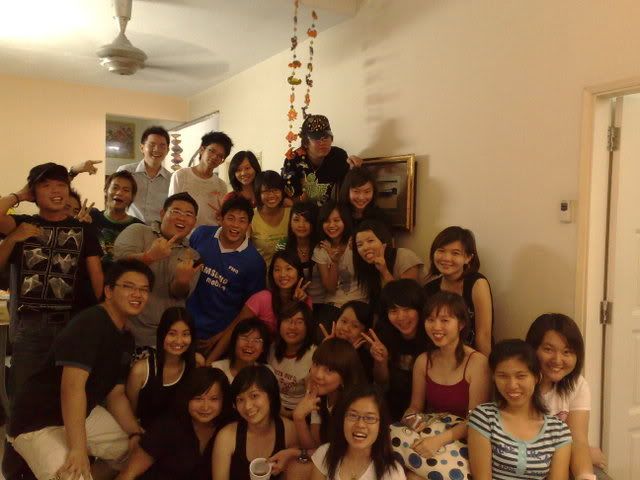 Completed
the party was cool. there were chicken wings, beehun, famous MUAR OTAK OTAK, and many more. and not to forget, 3 bottles of liquor and additional beers bought by ah loong and mookhen.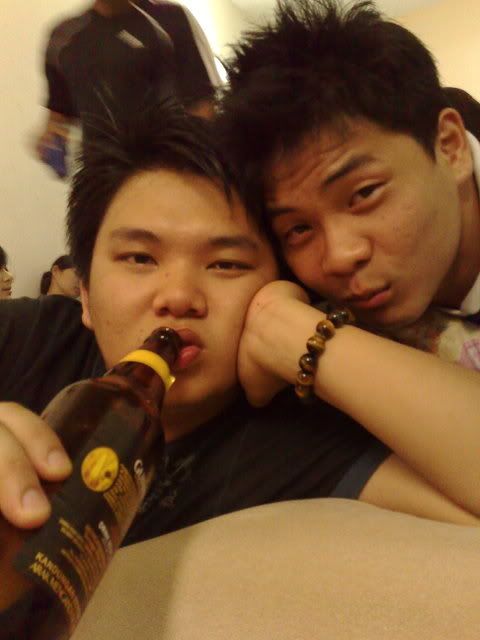 I took one, that's mingnyet.
the party went thru out the night. roughly around 12am, everyone heading back home. leaving me, kelly, laytheng, siong huat and mingnyet overnight at host hse.
the next day, we headed to mines to eat sushi king. and later dropped kelly back home in kajang, and mingnyet to sg long. later me in PJ. it sure damn tiring yet memorable.
i wish to have such event more in future and maybe with bigger crowd. haha!
ohya! this also marks the end of our 1st year in degree of advertising. and welcoming year two. :)