Boom Boom Boom! It is the sound of thunders roaring in the sky.
Together with lightning's 'firework' display.
These two magnificent performance
KILLED MY CEILING FAN!
KNNCCB!
died ceiling fan
Thanks god that my laptop didnt get fried up as well.
Now i living with my mini stand fan, that serves me for a long period of time.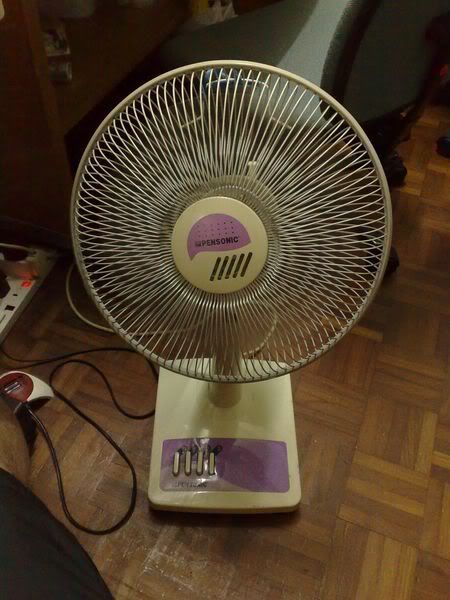 survivor
Well, what i could do is
call the landlord
to call for repairmen to come over
and repair my ceiling fan and some lights.
*singing on the tune of 'What a wonderful world'*
What a
HOT
day onward.