Last Saturday, i was in Subang for the Roxy Summer Splash 08.
Left my house at 1130am with Henry, Pei Lee and
Sharon
.
Used LDP to get to Sunway was the only choice.
Therefore, we got stuck in JAM for an hour.
Nevermind..
Parked our car at rooftop and walked all the way down to the entrance.
Nevermind...
But queued and being pushed and sandwiched in the queue, I GOING MAD!
I did scream to those assholes who been pushing. Barbaric men!
Already the entrance like a lane and we like 100xx lanes going thru a small 'hole'.
EntranceFull.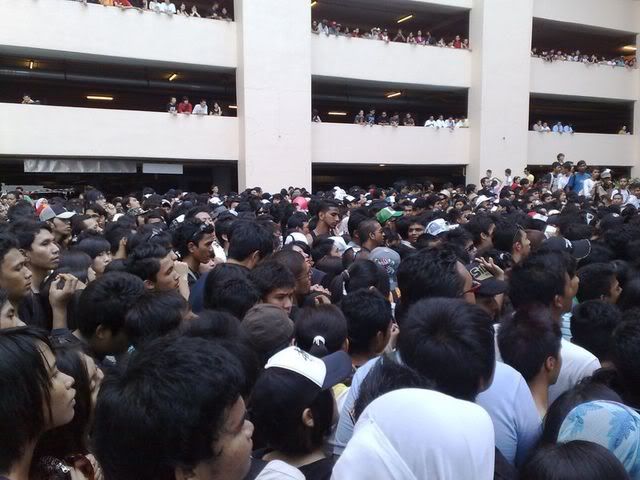 Impatience Partygoers.
Well, after 'gruesome' of 2 hours stuck in the barbaric queue, we managed to get it.
Of course, i missed out the goodies bag, promised someone to get it for her. Oh well, it was beyond my reach. T_T
Inside the summer splash, a lot of activities going on.
Example, seventeen cover's babes and hunks, surfing, and several i-dont-know-its-name.
Though sounded a lot of activities, actually i was bored to death in there.
Bikini Babes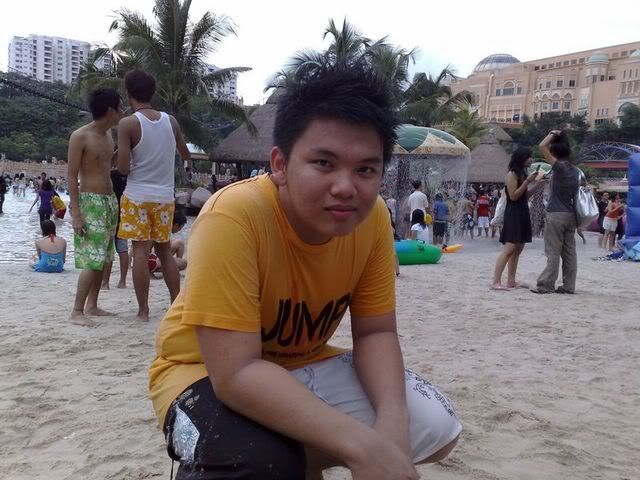 Hunk of the year!


But, the world is so small that i bumped into ShianRu, ChinSiew and YeeWeen. Had some chats. And later, we parted. Haha! So great to met those girls. Too bad, no camera with me.
After drying myself up, we decided to depart from the party. Wise decision because we so bored.
BUT
The entrance was closed and we need to use a detour. and this detour can take you sightseeing around Sunway!
We walked for a freaking 30minutes and it rained once we reach Piramid.
All so bad mood due to the long distance walk.
But thank to my recommendation, all happy.
thank to bak kut teh!!
located at ss14.
Sorry no picture. Too hungry to wait to take pictures.
Yummy!
Then, all went home with a satisfying fully filled stomach. HAha!