Last Wednesday, Henry, Shu Xian, Steven and I went to One Utama just to watch Kungfu Panda.
We took taxi to there and it cost us Rm8.70. LOL! quite ok la for 4 people. haha!
Then bought tickets for Rm7 instead of Rm11 for 4 people.
Next, entered the hall and watched it.
Inside the cinema, i laughed and laughed. Damn hilarious! Jack Black cekap la!
After one hour and forty plus minutes, the movie ended. But Henry said that there's a special ending after the credits. So we sat there for several minutes. While waiting, I took some pictures of myself and other. haha!
Credits of KungFu Panda.


Notice the two girls in front, they were camwhoring. Haha!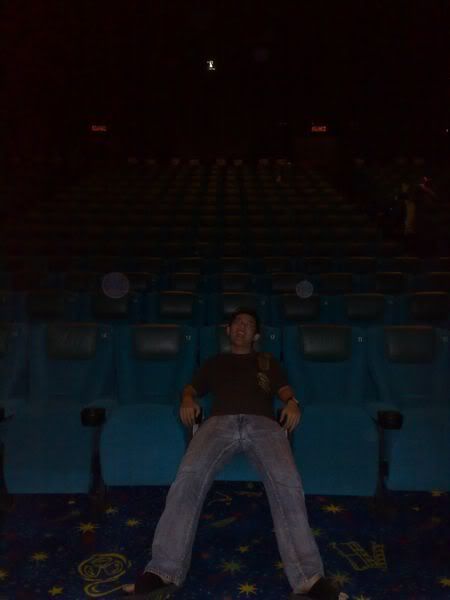 Lazy Henry. -_-"

Jimmy, the hunk.
Yet there was no so-called special ending. Wasted our time and almost got us locked inside the cinema. -_-"
Later we went for a dinner at Sushi King. Then we queued for taxi at old wing of One Utama.
.........
.........
......
......
....
....
..
..
Today (13th June 2008) i went to a special event. Related to my course and it was NICE!
Will blog about it when i collected allllllll the pictures.