During raya break, i was at hometown and i never expected my cousin from KL would make a visit to my
double storey
single storey house.
We last met was during the funeral of my grandmother, somewhere in my previous semester.
Kinda long long time ago.
This time, she bought a gift.
First time i got a gift from her.
What is it?
*
*
*
*
*
*
*
*
*
*
*
Wallet!!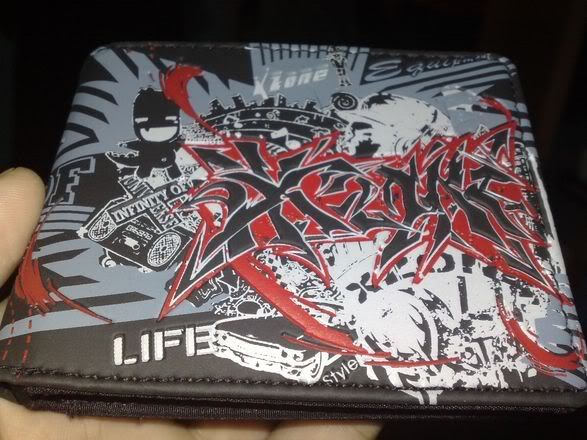 Just when i needed a new wallet.
Someone read my mind. :D
Besides that, she wrote a message on the wrapper of my new wallet.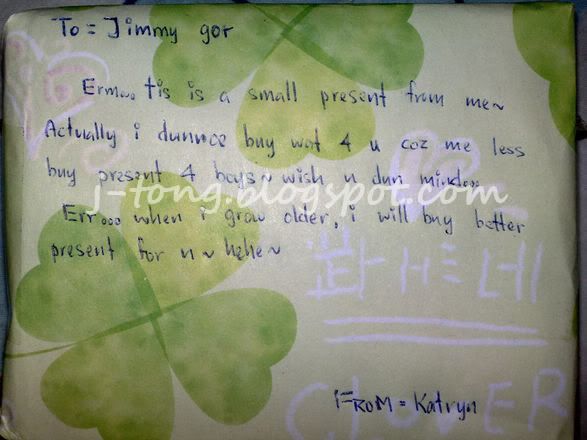 So sweet betul!
She bought my 3 sisters a set of nail something something. It stamp colours your finger nails, something like that. Girl stuffs.
Offtopic: It is one blardy hot day yet again. Haiz.