*
Dont mind the dirty things around the picture. After all it is an old picture from 1994 (i guess).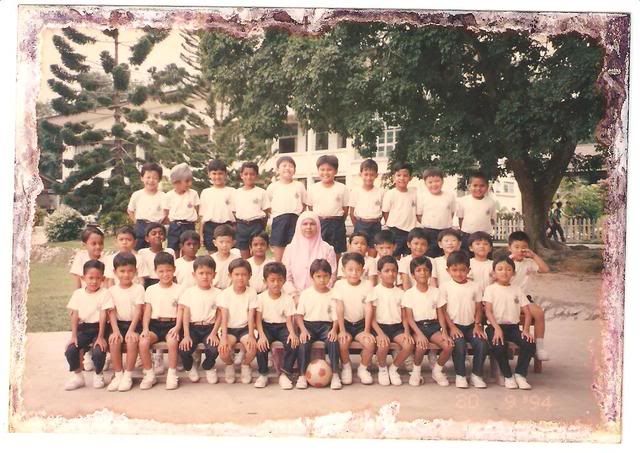 Look what I got!
The picture of me when I in primary school, SRK Stowell.
Anyone can spot me?
....
....
....
.......
..........
.....
.....
....
...
..
There!!
Second row from the front, second from the right.
Handsome le.
This picture should be keep safe in here. Contained a little of my childhood memories, though i doesnt have my sweet childhood. Haha! Nah, Im not abused. Im jz 'terperuk' in my house til Im in secondary school. Sad huh? Wat to do? My mom loves me! :)
By the way, now im in STUDY WEEK which mean after this week, on the 21st of April, i will be facing Final Exam. Great! Damn potong stim! Will be busy studying
tips.
Anyhow will blog soon in future. Next week got big event ma. Hehe!