************ This is a backdated post. I drafted it quite long liao. Haha! Ter-lupa. :p ************
************05 August 2008************
When was the last time you have a fire drill; real wan or practice?
I just had mine last Tuesday. and it's real.
But with no fire la. Got fire, I ma die jor.
Anyway, the fuse at the fuse box burned and created some weird smell around the area. Somehow there's no smoke to cover our vision and create tears in our eyes.
I was doing my assignment along the corridor with my group members.
And i swear that i smelled the burned fuse when i went to the toilet. And i didnt realize the smell came from the fuse box.
But somehow later, the guard asked us to empty the building.
Luckily, nobody screaming their lungs out. Everyone evacuated the building smoothly.
Outside the building.
Students are everywhere.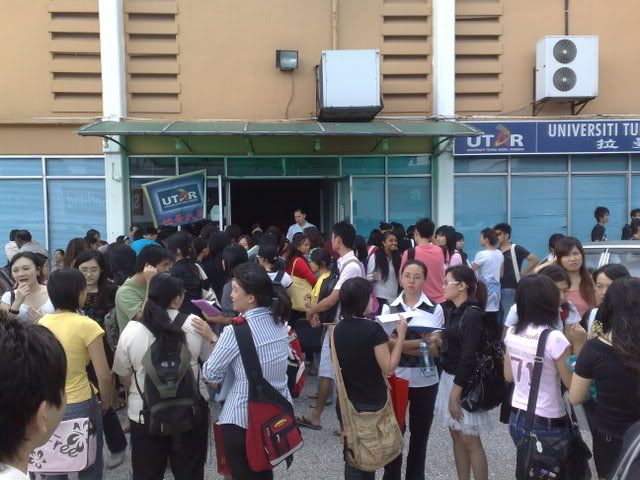 Class on or not?


After the technician fixed the fuse, we gotta head back and resumed our lecture. HAIZ. But it was another short lecture because a lot people ran off back to home while waiting outside the building.
Well, this is my 'first REAL fire drill' in Petaling Jaya. And lived from UTAR PG building. XD